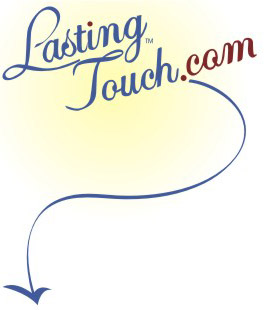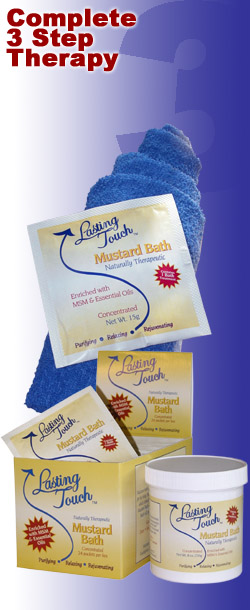 An old remedy, our mustard bath combines key essential oils with MSM to create an effective and aromatic therapy. Our mustard bath is designed for many conditions due to colds and flu, tiredness, and stiffness in joints and muscles.
Detoxify yourself…
Our incomparable blend helps the body to release toxins and impurities by soaking in a hot bath or foot soak. Use it as often as needed; mustard has a releasing effect of impurities from the tissues but will never dry out your skin as other salts tend to. For maximum results use Lasting Touch therapy lotion and analgesic gel after your bath. Revive your youthful body!

"These three Lasting Touch products are the best. I consider them the 'Trinity' of the massage product world."
~Jan Hiesermann, RMT
Website and Logo are a property of Lasting Touch, 2005. All Rights Reserved. Website by Michael Hinson.