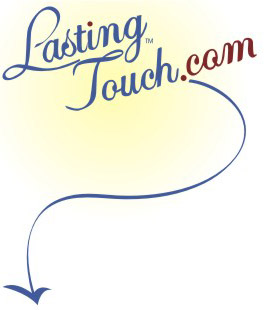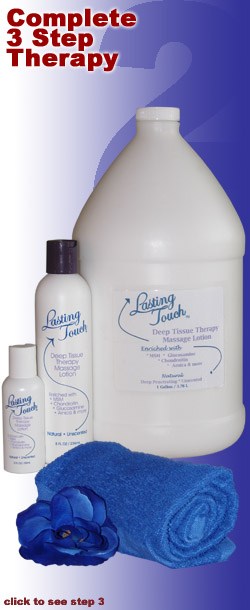 Carefully formulated for complete joint and tissue health, our lotion is unlike any other on the market! We include MSM, Glucosamine, Chondroitin, and many other healing ingredients in a professional blend, which together create the formula for the needed renewal and healing you desire. Our unique formula is non-greasy, but has the perfect balance of glide and workability. It is also unscented for your clients who prefer no scent, or so that you may add your own preference of essential oils to the blend. Hydrate and relax sore and painful tissues using the natural ingredients found in our exceptional lotion. Used together with our Analgesic Gel on a daily basis for stiff and painful areas, this is the soothing natural way to effectively diminish pain and repair your tissues within.

"The properties in the product (lotion) allow for smooth and easy application. It works well with the myofacial work and with the medical massage, even though each is an entirely different approach to the tissue. Having several fibromyalgia clients, I am pleased about the medicinal properties in the product." ~Sharon Rodenbaugh, ARM, RMT
Website and Logo are a property of Lasting Touch, 2005. All Rights Reserved. Website by Michael Hinson.